Ara Disability Services offers support at the ready for all learners
Ara's dedicated Disability Services team has a simple objective: equity in education.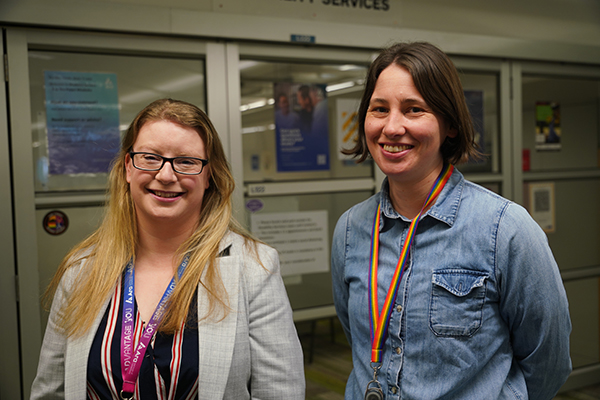 Ara Disability Advisor, Rose Edgar says, "We aim to level the playing field to allow students with impairments to have equitable access to their chosen course and future path."
Ara provides support for students with almost any impairment or long-term medical condition including dyslexia, epilepsy, autism spectrum conditions, chronic fatigue, mental health difficulties, traumatic brain injury, hearing or visual impairments and physical impairments such as spina bifida and paralysis.
The team works with students to find supports or adjustments that will help reduce any barriers they face due to disabilities or health conditions.
"That might be extra time for exams, finding technology which supports their learning, communicating with tutors about changes that need to be made during classes, or connecting students with other support services in and around Ara," says Student Advisor Kirstie McHale.
"Once a student signs up with us, we work with them to create an individualised access plan which outlines the targeted support in place for them."
McHale adds that for some students, reader/writer assistance in an exam can be the difference between passing and failing.
"Timed exams can be a real barrier for students with learning difficulties that affect their reading or writing. Having a support person to read questions aloud, or write down verbal answers, allows students to show what they know in an exam situation more accurately."
Support is available across all Ara campuses and Edgar encourages individuals to contact Disability Services as soon as they're thinking about studying at Ara.
"We understand that people are sometimes apprehensive about asking for help. Often people attach a stigma to the word disability and won't seek the help they're entitled to," says Edgar. "We're here to support learners in the best way we can. The smartest thing learners can do for their study is to make use of all the support available."