Nurses are needed in every corner of the world - from exclusive private hospitals in large cities to isolated communities in war-torn countries and everywhere in between.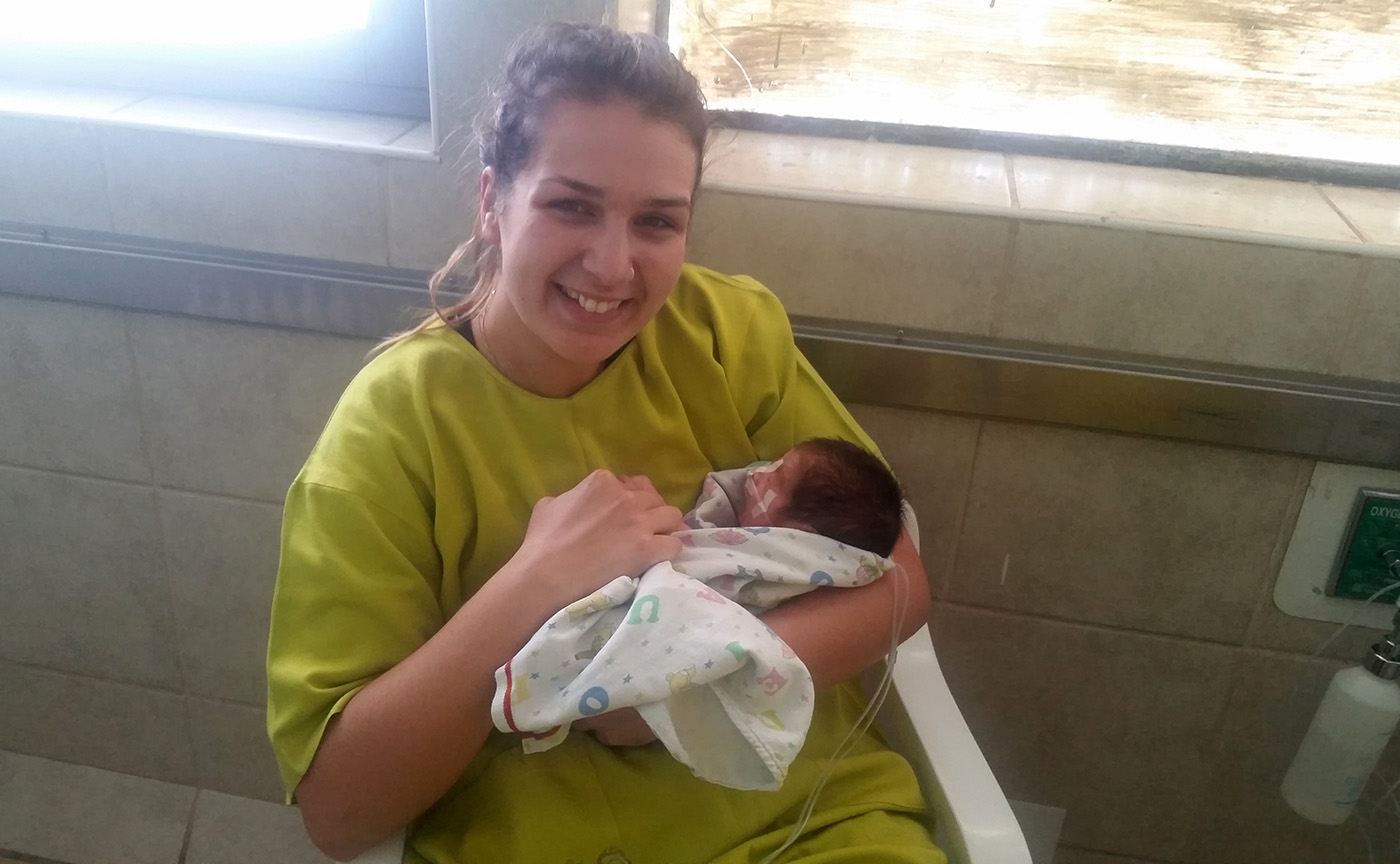 This global need means nursing is a career that can take you anywhere, something that appealed to former Papanui High School student Ashleigh House.
"I've always wanted to be a nurse," she says. "My passion is people and in order to follow that I chose nursing so I could care for others who really needed it. I wanted a job that would be different every day and that could take me anywhere in the world."
Ashleigh enrolled for the Bachelor of Nursing after completing a Certificate in Pre Health and Science at Ara.
"The degree covers everything it can to prepare you for the big wide world of nursing. The tutors are all highly experienced in what they do and they have such a passion for what they teach."
Work placements are a significant part of the Bachelor of Nursing at Ara. During her studies, Ashleigh undertook placements in Ashburton and Hanmer Springs. "Hanmer was a highlight. I learned so much because the medical centre was the only close option for a community of over 2000 people. We saw such a wide range of health problems. It really gave me a better understanding when it came to the theory work."
Ashleigh says she always felt well supported as a student at Ara. "I never felt afraid to ask for help when I needed it and they offer a lot of support when it comes to studying and writing essays."
When asked what she enjoyed the most about her studies, she doesn't hesitate. "The people. I've made life-long friends from studying at Ara. Even the tutors remember you when you see them at work!"
Ashleigh started her career at the cardiology/nephrology unit at Christchurch Hospital caring for five patients each shift. Two and a half years later she moved to the dialysis unit where she worked with patients with end-stage renal failure, then the acute dialysis unit.
"I was then lucky enough to travel to Cusco in Peru to do volunteer work. I worked in a little hospital with children born with disabilities and each day we would also spend an hour in their neo-natal unit. It was definitely a life-changing experience and it opened my eyes up to other cultures and the different ways we choose to improve our health."
Ashleigh is keen to do more travel in the future and take on new nursing challenges wherever she can.