Maarie Hutana's 20-year career as a professional massage therapist came to an abrupt end when the February 2011 Christchurch earthquake put her central city practice out of action.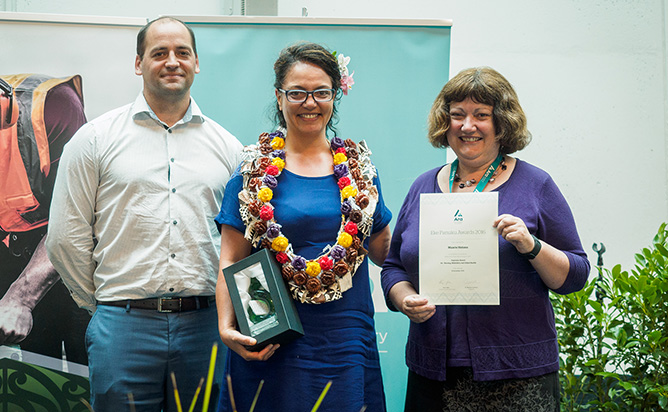 "I was practically out of a job," she says.
The sudden change in circumstance led Maarie to re-assess her career. "I had a mortgage to pay and I thought that nursing would enable me to work in the community, as well as overseas should I wish to travel later on."
Understandably, Maarie's inclination was to move away from Christchurch to study. "But my house was damaged and I needed to be in Christchurch to oversee repairs. Plus I had the support of whanau here."
Maarie enrolled in a six-month certificate in pre health at Ara Institute of Canterbury (formerly CPIT) which equipped her with the academic skills she needed to be accepted for the Bachelor of Nursing.
Maarie says she was impressed by her tutors' high level of knowledge and support. "They were always approachable, encouraging and supportive."
With her tutors' encouragement, Maarie threw herself into her studies. "I became a study nerd! One of the best things about my study experience was the sense of personal achievement." Her hard work was recognised with the Supreme Pasifika Nursing Student award.
Having successfully graduated, Maarie is now a Registered Nurse. She works at Hagley Outpatients, a community-based facility attached to Christchurch Hospital, working with people with a variety of medical conditions.
In the future she'd like to work in the Maori community addressing the serious problems caused by diabetes.