Pacific Advisory Group (PAG)
The Pacific Advisory Group (PAG) is established to provide leadership and influence to Ara as the institution continues to adapt to effectively support the participation, success and progression of Pacific students and their whānau as Pacific within Ara.
PAG is an advisory group whose responsibilities are to bring forward ideas and points of view from community and other stakeholder discussion. It contributes to fora and gives feedback to networks, it is not operational.
The Pacific Advisory Group (PAG) will:
Provide a forum for discussion of emerging ideas, concepts, needs and trends for Pacific learner engagement and success
Identify strategies for increasing Pacific retention, course and programme completion
Provide input and advice into targeted and institution-wide Pacific strategies, providing recommendations to responsible persons and bodies where appropriate
Be available for consultation with the Ara Council.
Pacific Advisory Group members
Tell us a little bit about yourself/family?
I identify as Samoan European First generation NZ born. My parents are founders of our Pacific communities in Christchurch. Being the eighth of nine siblings I have been cosseted and connected to the Pacific and wider communities from both sides of my heritage. I like to inspire others to aspire for prosperity; spiritually, emotionally and physically.
What is your professional background?
I have enjoyed 25 years in Education sector in Tertiary and Secondary. With qualification and expertise in; Technology, Administration, Marketing, Student Services, Project management and Careers Advisory. I continue to work in the areas of Youth, Education and Pacific Community development, engagement, advocacy, advisory and philanthropy.
Currently I preside as Chair for CATE Careers & Transition Education Canterbury/Westland. With representation over the last 10 years on: CERA Community Forum, National Save the Children Board and Canterbury/Westland Regional Coordinator, Catholic Cathedral College Board of Trustees.
What do you enjoy about your community/culture?
I am Samoan and European, NZ born. I see clearly bicultural perspectives and I like to negotiate pragmatic solutions for all. I am leading initiatives to engage Pacific peoples to be involved in voting, Politics and Candidacy. Mentoring and Networking with Pacific people to progress initiatives and ideas. I enjoy a lead role as Pacific Liaison for Catholic Cathedral College.
What role do you cover on the PAG?
I am the Samoan representative.
Tell us a little bit about yourself/family?
I am the youngest of four children, both my parents are Samoan. I grew up with a close relationship to my cousins and extended family. I am married with six children which keeps us very busy. The four younger children are still at home with us. I enjoy playing team sports and been activate with my children.
What is your professional background?
I have a background in sales which has shaped me in the way I talk with people and network with schools and organisations. I have also worked within the youth industry for Pacific Trust and Youth town and have a strong connection with youth and young people.
What do you enjoy about your community/culture?
I enjoy seeing new opportunities created for our pacific community, whether it be events which bring our community together or on a more personal level seeing what options are available to personally grow our pacific peoples.
What role do you cover on the PAG?
Allied Ara Pasifika Staff Member
Tell us a little bit about yourself/family?
My lineage is of my father: Indigenous Fijian (Wainunu District, Savusavu); and mother: Te Ātiawa ki Taranaki me Whakatu. I was born near Te Whanga-nui-a-Tara and raised in Wainuiomata. My partner who is originally from Te Tihi o Maru and I call Ōtautahi home.
What is your professional background?
Upon relocating to Ōtautahi I was employed by Ara (formerly CPIT) in 2003 until undertaking an advisory role with the Ministry for Pacific Peoples in 2018. Previous roles include management, web development, administration and training.
What do you enjoy about your community/culture?
Connections and relationships with and between families and communities enable us to serve and lead, learn and grow; they enrich us so that we may give back. The values of our peoples are constant in our day to day lives and they underpin the drive to achieve better outcomes for Pacific Peoples. My cultures have colour and vitality, they flourish with others who continue to bring the uniqueness of their cultures to delight and inspire me.
What role do you cover on the PAG?
I provide links for Ara to initiatives and insights in Aotearoa Pacific contexts which operate between Pacific Communities : Ministry (and vice-versa). Our work is based in communities not only in Waitaha but across Te Waipounamu and the relationships we forge and maintain manifest in connections established between people, services, institutions, NGOs and Government agencies.
Tell us a little bit about yourself/family?
I'm a proud Samoan raised here in Christchurch East, Ōtautahi. I'm an only child (please don't hold that against me) which is uncommon for Pasifika families as we love our large and loud ā'iga, however, my mother said to me that she got it right the first time LOL- I love you mum.
I married an ataahua/matalasi/beautiful human-being who hails from the sunny Hawkes Bay and the people of Ngāti Kahungunu. We have three culturally grounded and vibrant tamaiti who are teaching us about what it is to be futuristic thinkers. They love sport, music and most of all food, especially our cultural mea'ai cooked by their Nana's.
The four L's sum up how I feel life should be carried out – LOVE, LIVE, LAUGH & LEARN.
What is your professional background?
When I think back to where I started out as a Rugby Professional through to the now, as an adult community educator in the tertiary sector I'm empowering people to enhance their potential which is very much how my coaches helped shape me. I'm pleased to be giving back to our community in this way. What I can add to this is my strong knowledge in my Samoan heritage, culture and identity. Why I do this is because I know my community's needs and want to be part of creating opportunities for them to thrive. How I do this is through applying my grounded upbringing and values with education and experience to contribute to the development of our people.
What do you enjoy about your community/culture?
Aside from the obvious fun and food we Samoans enjoy, it's our rich ceremonies, arts and language that truly inspires me and binds us to set us apart from other cultures. Seeing our people come together to celebrate each other and to find solutions to challenges is what I am proud of.
What role do you cover on the PAG?
My role as a PAG member is the Pasifika Academic Staff representative. I am one of few that are here, on the ground, assisting our students and staff to navigate the tertiary space. I apply a Pasifika lens to the way that I work and am here for the people and the culture to ensure our voices are heard, our faces are seen and our aspirations are realised.
Tell us a little bit about yourself/family?
I am the 3rd daughter of Ray Pasene (a proud son of Alofi Toga, Niue) and Jeannie Strickland (formerly of Rarotonga, Aitutaki and Atiu, Cooks Islands). Like many before them, my parents came to Aotearoa in pursuit of a "better life" and during their quest they found each other, married and had 7 children.
Unfortunately, my parents have both passed but not before instilling in me a sense of service, compassion for my fellow human, love of family and a heart of God. These are all gifts that I have been able to nurture and develop in my role as a daughter, sister, mother and Nena.
What is your professional background?
As a Mama of 5 children, I decided to successfully pursue a Bachelor of Social Work whilst working in a full time position as the Pasifika Family Start Kaimahi, a position I enjoyed for 13 years. I then left that employment to move to Niue where I had the privilege of caring for my Papa for 11 months. I was also able to be immersed in my Niuean culture and traditions while gaining a better understanding of my family and self.
Returning to Aotearoa, I decided to move to Christchurch to be closer to family but also to support my twin teenagers through further education.
What do you enjoy about your community/culture?
I am presently employed as an Early Start Whanau Awhina which is an intensive home visiting service for whanau with newborn babies where difficult situations have the potential to negatively impact on the chances of children in care. In my 3rd year in this position, I can call on a wealth of experiences and skills that I have developed over the years. These include establishing and maintaining relationships across social and health providers, links in the Niuean community an understanding of inequities and how we can address them by improving social determinants for our community.
What role do you cover on the PAG?
I have seen the positive impact education has on an individual, their extended family and community. I am honoured to be a part of a systems change to ensure ARA Institute is better able to meet the needs of Pasifika and other communities to achieve their dreams and aspirations. I am the Niuean Representative on the Pasifika Advisory Group.
Tell us a little bit about yourself/family?
Kia orana tatou katoatoa, My name is Amy Henry, I am a New Zealand born Cook Islander – Rarotongan, with links to Rurutu Tahiti. Nō Rarotonga mai tōku metua tane. I te tua o toku metua tane: Ko Akaiti Cowan toku māmā ru'au; ko Sam Samuels tōku pāpā ru'ua. I am married to a lovely Niuean man and we have a primary school aged son together.
What is your professional background?
I graduated with a Bachelor of Nursing from Ara in 2012, and have worked in a variety of nursing roles within tertiary and primary health care. I have continued my studies since graduating, I have a Masters of Health Sciences and I am currently a PhD candidate at the University of Otago.
What do you enjoy about your community/culture?
What I love the most about Cook Island culture is the warmth and aroha of our people. Our values of respect and reciprocity which support family and community connection and strength. Our Pacific community has a wealth of knowledge and I look forward to celebrating the success of the Pasifika students at Ara.
What role do you cover on the PAG?
I am one of the Cook Island representatives
Tell us a little bit about yourself/family?
I am a Tongan, I am married with 5 children, three girls and two boys and we are residing in Timaru. We moved here from Tonga in February 2005. Prior to that we lived in Japan for 5 years. My 3 older children are in different Universities and my 2 younger ones are in High School. I have a busy family with our children in different places for education and sports. Timaru is our home and it is a lovely place to raise up children, it's big enough and small enough.
What is your professional background?
I am a Registered Social Worker working for Oranga Tamariki, Ministry for Children for five years. I am working full time between Oamaru and Timaru in the Youth Justice space. I have teaching background, I taught in Japan at Junior High School as an Assistant English Teacher for three years. I went back to Tonga and taught at the only International School, Ocean of Light Int'l School. After we moved here to Timaru I became a Teacher Aide at Timaru Boys High School then went on to Caregiving at the Rest Homes while doing my degree in Social Work at Otago University.
What do you enjoy about your community/culture?
I am the president of our Tongan Society South Canterbury Inc for 4 years now since we first started in 2016. Our group is growing in numbers and we hold a lot of events in Timaru and we also work closely with our kainga in Oamaru. We are focusing on our fanau and their wellbeing, to learn about their heritage, culture and values to strengthen their cultural identity which lead to them being more confident and resilient in life. I am also a trustee of our church and a youth leader. I am also an Executive Member of Aoraki Migrant Council.
What role do you cover on the PAG?
I am a representative for Oamaru, Timaru and Ashburton.
Tell us a little about yourself/family?
My Dad came to New Zealand in the 1950's from the beautiful village of Hakupu, Niue and settled in Auckland, where he met my Mum, who whakapapas to Liverpool, England. Like most early Pacific families we grew up in Central Auckland and enjoyed a great neighbourhood from a wide tapestry of immigrant cultures. I moved to Christchurch in 2008 to make the most of the outdoor lifestyle Canterbury offers.
What is your professional background?
My professional background spans 28 years as a Police Officer. From 1990 until 2008 I was based in South Auckland where I enjoyed a wide range of roles from frontline general duties policing and serious crime investigation. My move to Canterbury in 2008 saw me learn a different style to policing and found my most rewarding and challenging job specialising in the field of Child Protection. Throughout my career I've been fortunate to have travelled the globe in peace keeping roles and investigating crime. In 2015 I was deployed to the Solomon Islands teaching and mentoring the local police best practice policing. I lived in the Solomon Islands for almost five years until I returned to New Zealand and an opportunity to work for the Ministry for Pacific Peoples (MPP) was made available. My official title at MPP is Senior Advisor: Southern Region.
What do you enjoy about your community/culture?
Growing up Pacific enabled me to identify my core values very early and service to community was instilled from a young age. Knowing and living our values stands Pacific People apart. As an Aotearoa New Zealand born Pacific Islander, I think I learned and unlocked the real cultural element of my Pacific identity by living in the Islands for such a long time. There are issues that affect Pacific Island nations we sometimes don't consider such as; poverty, gender inequality, climate change, health challenges, access to education and justice; to name just a few issues. This sparked a renewed vigour and energy inside me to enable Pacific People aspire and be the change and in the wider Pacific. Education is the key to this.
What role do you cover on the PAG?
My role on PAG is to provide the Ministry perspective and also enable the Government to understand issues affecting the education sector and barriers that prevent Pacific People from entering tertiary education. MPP has a strategic intent called Lalanga Fou and our vision is:
"Pacific values are our anchor, with each generation weaving the foundations for the next to stand on. Pacific communities are innovative leaders within Aotearoa, the Pacific region and the world. We are confident in our endeavours, we are a thriving, resilient and prosperous Pacific Aotearoa"
Tell us a little bit about yourself/family?
My father is a first-generation NZ born Samoan who met my mother who hails from Torere, Bay of Plenty (Ngāitai). I am half Samoan/Māori, the eldest of two girls and so seems fitting that myself and my husband have bought four beautiful daughters of our own into this world. I am a current student of Ara who has one final year long paper that stands between me and the completion of a Bachelor of Construction Management Degree - Quantity Surveying.
What is your professional background?
I have worked in all sorts of customer service related roles predominantly in tourism/hospitality which has been great as I have been to some pretty cool places and done unbelievable things while meeting amazing people along the way! Whilst this was great in my teens and early twenties, I still desired something more challenging, with plenty of room to grow…And so, my prayers were answered when I enrolled at Ara, then found out I was pregnant twice in my first two years of study LOL. Last year I was fortunate to be picked up in my first role in industry which provided sound insight into Canterbury's construction industry. But juggling motherhood, study and work proved to great a challenge so have slowed down a bit to focus on motherhood and the completion of my studies.
However, growth and resilience will see me embrace as many opportunities as I can that come my way. Currently, I sit in the leadership team for Māori and Pasifika in Construction, I represent young quantity surveyors as an emerging professional committee member for the New Zealand Institute of Quantity Surveyors, and most recently elected PISA president 2020 (Pacific Island Students of Ara).
What do you enjoy about your community/culture?
I enjoy the core values that both cultures bring such as family, love, respect etc. I have not maximized my connection with either of my ethnicities through my upbringing. As I get older I have realised the importance of understanding where I come from and who I represent. So I am able to journey with strength and purpose for all that have paved a way before me, whilst uplifting and imparting value where I can for our people also.
What role do you cover on the PAG?
PISA representative and student voice.
Sharing a table with exemplar Pasifika leaders means I get to learn by influence and take part in important discussions that shape the participation and success of our Pasifika students at Ara.
Karen Linda Te Hiapo Te Puke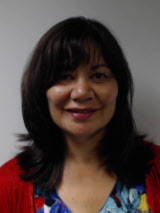 Tell us a little bit about yourself/family?
I identify as NZ Maori. My Iwi is Tanui and my Hapu is Ngti Wairere. On my Mothers side of the family we have a strong Scottish heritage The family started the Foundry in Timaru in 1880. I am married and have one daughter but am blessed with a large extended family.
What is your professional background?
I have been privileged to have worked at Ara for more than 25 years in many roles as a tutor, Academic Leader, HoD of Hospitality & Service Industries and Trades and now as DCE, Customer Experience and
Engagement.
What do you enjoy about your community/culture?
I love working with our Pacific community. I am inspired by the cohesion and commitment of our Pacific community. I value the humble yet wise and determined approach that our PAG members take as we work together to improve the experience and success of our Pacific students here at Ara.
What role do you cover on the PAG?
As the DCE, Customer Experience and Engagement I represent the Executive Leadership Team here at Ara.
Tell us a little bit about yourself/family?
Malo le soifua! My name is Siatua Faletanoai Evalu. My parents moved here from Samoa in the early 70's. My fathers' villages in Samoa are Faleatiu and Taga, and my mother is from Apai, Manono tai. I was born and raised here in Otautahi and I am the second oldest of four brothers.
What is your professional background?
Most of my professional working life has been in the education sector, predominately in tertiary working with secondary school students, teachers, careers advisors as well as parents and community. My current role as the Pacific Education Coordinator at the Ministry of Education is responsible for Pacific education across the South Island.
What do you enjoy about your community/culture?
Food is the obvious choice! But other than that, what enjoy most is seeing our Pacific youth thrive and take pride in their individual cultures. I look forward to helping Ara Institute of Canterbury make decisions on making this institution a place that reflects our many and diverse cultures.
What role do you cover on the PAG?
Ministry of Education Representative
Tell us a little bit about yourself/family?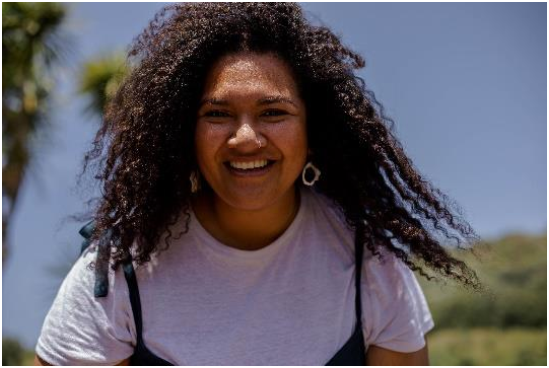 Ko Tapuae-o-uenuku te maunga
Ko Wairau te awa
Ko Tākitimu te waka
Ko Ngāti Apa ki te Rā Tō, Ko Ngāi Tahu, Ko Ngāti Hāmoa ōku iwi
Ko Wikitoria Kurene tēnei, e mihi ana ki a koutou
Nō reira, tēnā koutou, tēnā koutou, tēnā koutou katoa.
Kia ora, Talofa lava, I am of Samoan, Māori, Irish, and African descent and the second eldest
of four. My whānau are my rock, I love adventures, especially outdoors around the motu
when I get time to do so. I am passionate about people and love listening and learning
about people's experiences from all walks of life.
What is your professional background?
After six years of being in the workforce working in different areas such as retail, office
administration, and payroll, I have gone back to studies. I'm in my first year at Ara Institute
of Canterbury doing a bachelor's in applied sciences, specialising in Health Promotion. I
currently work part-time with the MIHI (Māori/ Indigenous Health Institute) mobile
vaccination team going around to different marae and organisations as part of the Covid-19
vaccine rollout 2021. I also currently sit on the Pacific Island Students of Ara executive team
as the Vice-president 2021.
What do you enjoy about your community/culture?
I love the beautiful warmth and energy that our people bring to any room, event, or
platform that we hold, and I believe there is so much more room for us to thrive and share
our stories. Although I do not speak either of my native tongues, I have been brought up to
love, respect, and serve as if the languages run through me and as I have grown older, I have
felt the pull to connect more to my cultures, my ancestors and the whenua, and I know that
is a journey for me, which I'm excited to be on. I feel privileged to be in this space to learn
from some amazing leaders and individuals within our communities.
What role do you cover on the PAG?
PISA/ Student voice representative.
Gaseilevao Faletolu-Toaiva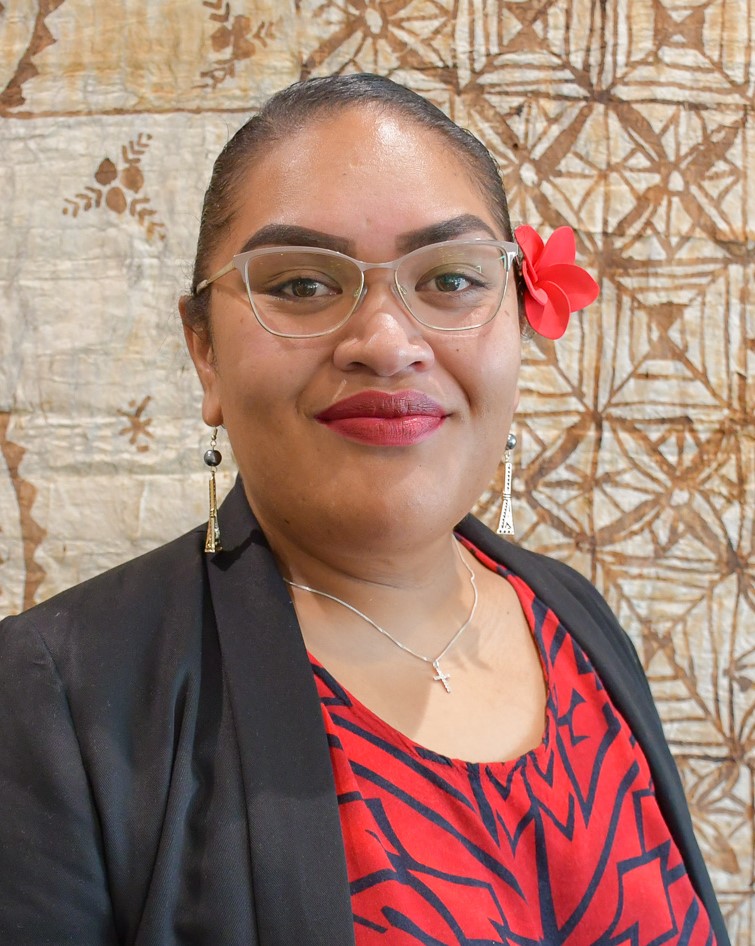 Tell us a little bit about yourself/family?
I am half Samoan and half Tongan. My father, the late Rev Lapana Faletolu was from Fasito'o-Uta, Samoa and my mother, Salote, is from Fasimoeafi, Tonga. I was born and raised here in Christchurch. As my parents were faifeau at St Paul's Trinity Pacific Church, growing up, I watched my parents serve not only the church, but also the wider Christchurch community. To me, they are the epitome of the Samoan alagaupu 'O le ala i le pule, o le tautua' meaning, 'The pathway to leadership is through service'. I love baking, capturing moments in photos, music, spending time with family and friends and going for drives during golden hour.
What is your professional background?
I have worked in the government for 10 going on 11 years. Through this time, I have tried my best to serve our Pacific communities with Pacific values in whatever agency I have been with. I have worked for Inland Revenue, Internal Affairs, Immigration New Zealand and now, the Ministry for Pacific Peoples. I have been with the Ministry for nearly three years and am an Advisor for the Southern Regional Partnerships Team. My role is to facilitate a strong communication connection with Pacific communities, organisations and individuals, and gather and distribute key information.
What do you enjoy about your community/culture?
What I love about my culture are the values that I have been raised with as a Pacific woman. Love, respect, reciprocity and service would be the key values in my everyday life. No matter where I go, I always carry these values into every space and situation I walk into because there is a Samoan saying that says 'E iloa le Samoa I lana tu, tautala ma lana saval' which translate as 'You know a Samoan by the way they stand, the way they speak and the way they walk'.
What role do you cover on the PAG?
I am the Ministry for Pacific Peoples Representative.
Salesulu Magnum Tuipulotu

Tell us a little bit about yourself/family?
Talofa lava, I am a proud Samoan born and raised in Aotearoa (Wellington). My villages in Samoa are Apolima, Satupaitea, Vaimoso and Falealupo. I am privileged to hold the Salesulu title from my paternal grandma's village in Apolima uta. Moved to Canterbury almost 10 years ago with my wife Carmen Collie and our daughters Olive (17) and Scarlet (14). Still a Hurricanes supporter...even through the tough times!
What is your professional background?
My professional background has been shaped by my upbringing in my Samoan culture and EFKS church growing up in Aotearoa. I have worked as a youth worker and in community development service which has supported me in to roles other than my actual qualification! Lol
What do you enjoy about your community/culture?
As a Pasifika from outside Canterbury, I want to take a moment to really highlight and honour all the tinā, tamā, brothers and sisters that have supported me and my aiga to be connected and a part of the Canterbury Pasifika community here. As my aiga all live outside of the Red and Black pitonu'u, I have absolutely valued all of the whanau that have reached out, supported/guided, and are my aiga here. Fa'afetai tele.
To answer the fesili, what do I love about our community and culture, o le alofa, o le fealofani, o le tausi, o le Aiga.
What role do you cover on the PAG?
Pacific Education Coordintor for the Ministry of Education (seconded till the end of year)